Today is the First Day of the Rest of Your Life! 
Each morning, when I open my eyes and welcome a new day, I see it is an opportunity!
An opportunity to make it the best day that it can be.
This opportunity means that I try to live each day as if it were my last!
One day it will be -- but until then -- I'll be sharing with you a variety of things that I've learned,
discovered, and even laughed at along the way.  Enjoy my journey with me as we live it One Day at a Time!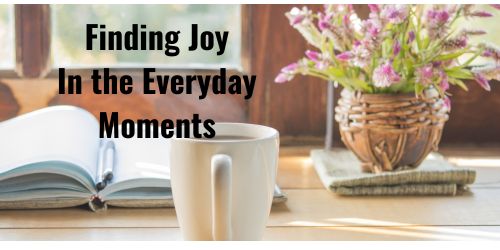 The Magic of Everyday Moments: Finding Joy in the Ordinary We get excited when special events and extraordinary experiences occur but oftentimes overlook the enchantment and magic that hides in plain sight, right in the midst of our everyday life. I've discovered that, by living one day at … Read more